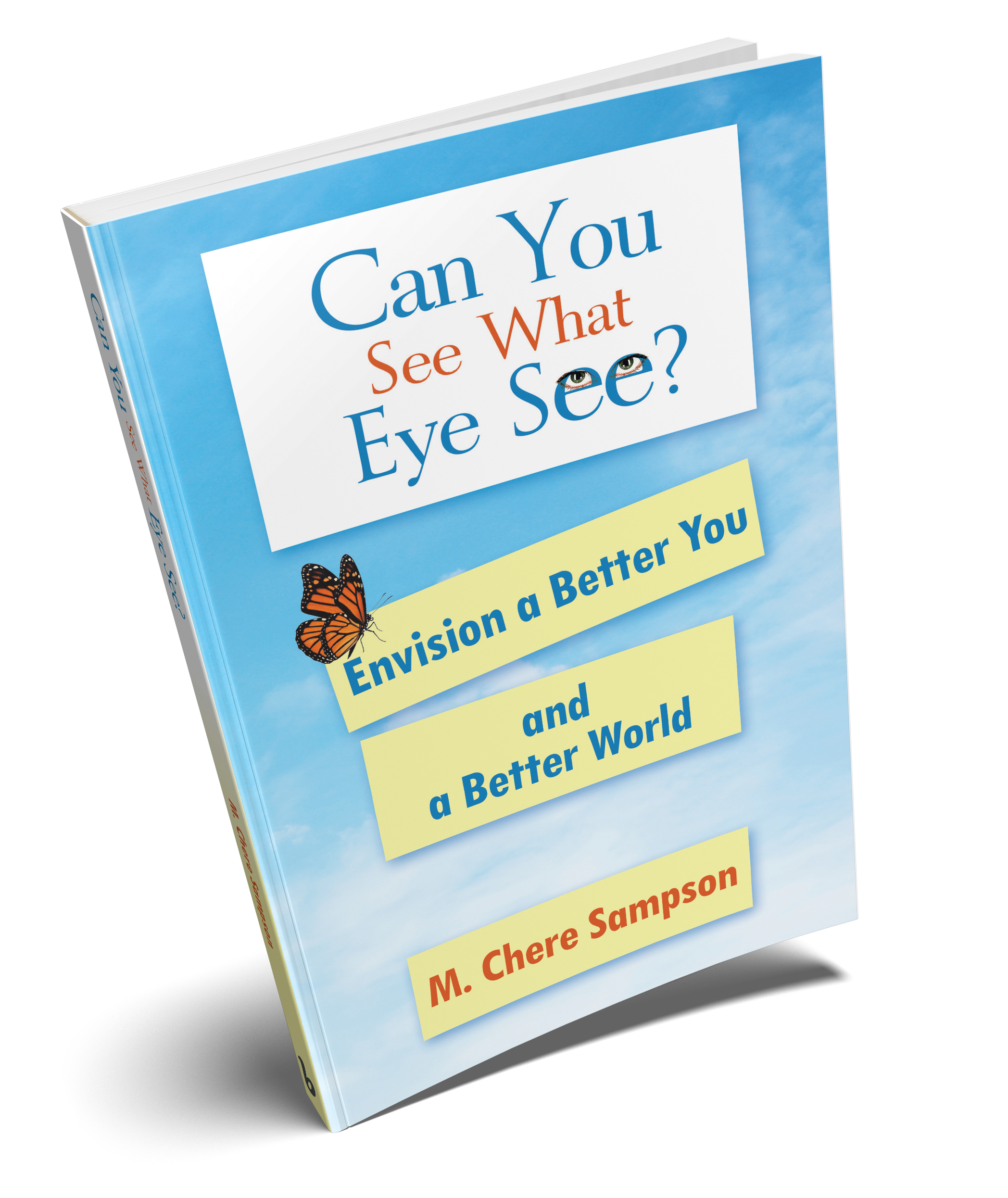 Can You See What Eye See? is for anyone seeking positive change to have a more fulfilling life, open to abundance in areas such as health, wealth, happiness, love, joy, wisdom, resilience. Anyone can apply the practical and transformative tools to learn to breathe through stressful moments, listen to understand, stop habitually worrying, speak their truth, let go of suffering with acceptance and gratitude and ultimately find a path to achieving inner peace.  Here's the formula: Attain the mindset by using the tools to take action for positive change..…mindset – tools – action – change.
The inspiration to write this book came from many years of working in the field of psychotherapy and witnessing how people can change their life satisfaction by changing their thoughts, then their feelings, and ultimately their actions.
The format is designed to make the ideas easily understood; insightful, sometimes humorous stories, impactful quotes, and a bullet point summary at the end of each chapter. A reference book to make the best of life's experiences and tap into the inner joy that is not dependent on outer circumstances.
The vision for this book is that the world becomes more peaceful when people make positive changes after reading  Can You See What Eye See?